In order to successfully connect your Cel-Fi QUATRA system to the WAVE Portal using a LAN connection, please follow the steps below to check your firewall settings.
Step 1. Download the Cel-Fi WAVE Field Tool
Step 2. Launch the Cel-Fi WAVE field Tool
Step 3. Click on the "Cloud Connection" tab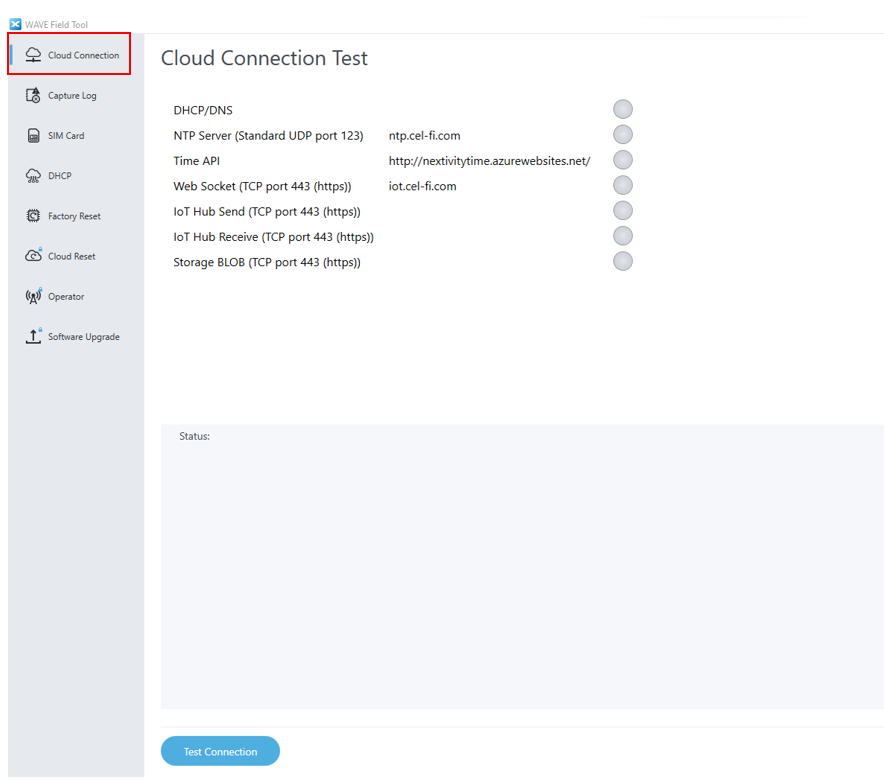 Step 4. Temporarily disable Wi-Fi on your PC to run this test
Step 5. Connect a live Ethernet cable to your PC
Step 6. Click on "Test Connection"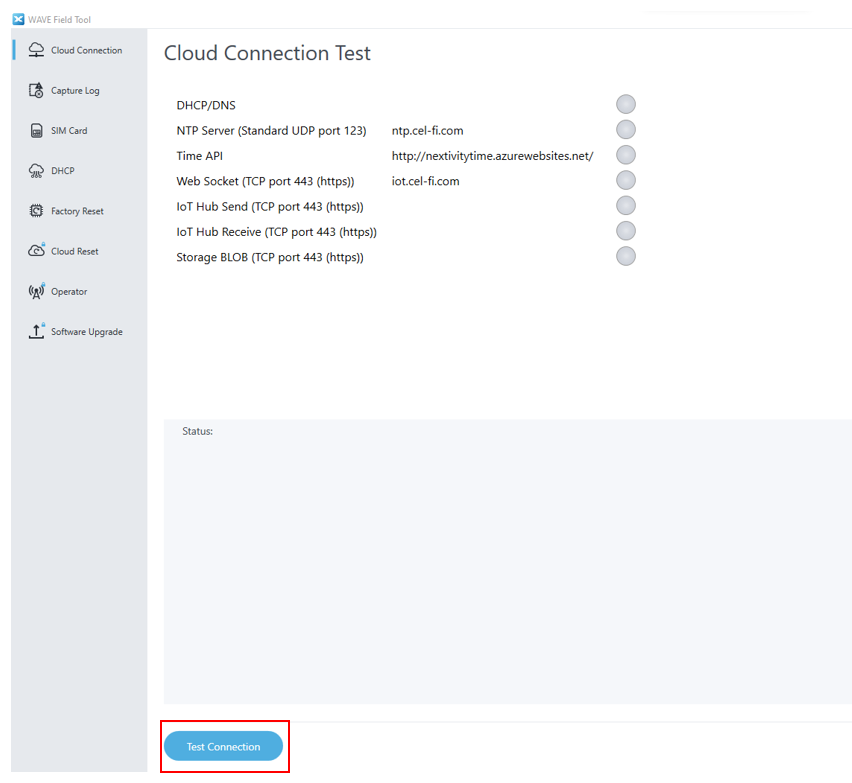 Step 7. If the line items pass, you will see GREEN LED indicators. If line items fail, you will see RED LED indicators. In such instances, please contact the IT administrator for assistance with network access.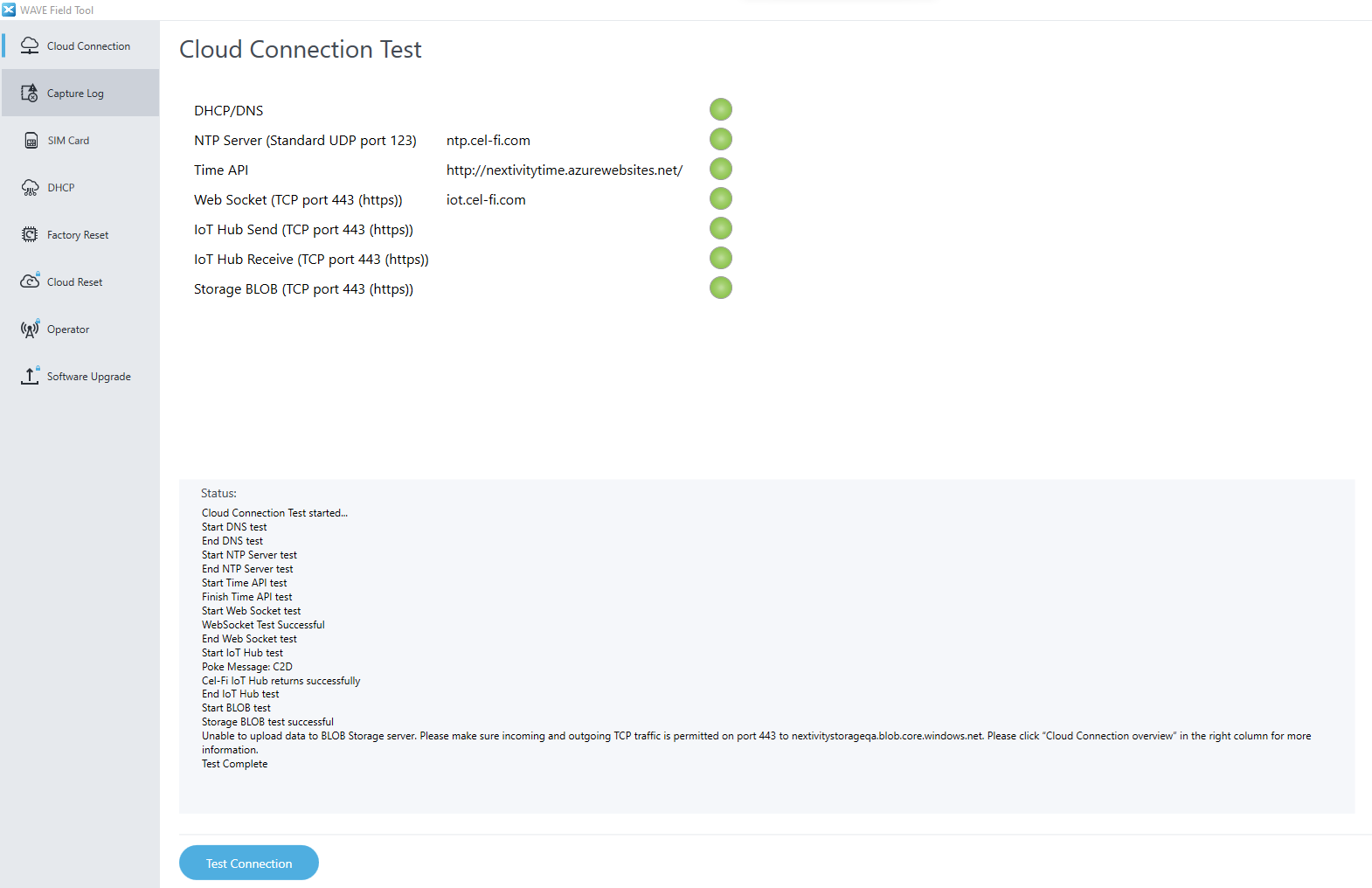 The WAVE system requires the following networking access:
HTTPS on port 443
DNS (standard port for DNS is 53)
DHCP (standard port for DHCP is 67)
NTP (standard port for NTP is 123)
Connections are always initiated from the device side. There is no need to configure any inbound ports on the firewall, thereby reducing exposure to external threats. To achieve both these attributes and still remain responsive to external commands, QUATRA uses Web sockets. Web sockets is a lightweight IETF protocol that is built on top of HTTP and establishes persistent TCP connections between a client and server. Since the connection is initiated on client side and uses regular HTTPS, typically no special inbound firewall configuration is needed, yet commands can be delivered to the device in real-time.
Outbound URLs are as follows:
iot.cel-fi.com
ntp.cel-fi.com
nextivitytime.azurewebsites.net/api/time
nextivitystorageqa.blob.core.windows.net
NextivityIoTHubQA.azure-devices.net