Please follow the steps below to reset your Cel-Fi QUATRA 1000/2000 static IP address.
Step 1. Download the Cel-Fi WAVE Field Tool
Step 2. Connect your QUATRA 1000/2000 NU to your CU via ethernet cable, then connect your CU to your PC via micro USB. Lastly power up the NU.
Step 3. Launch the Cel-Fi WAVE field Tool
Step 4. Select DHCP
Step 5. Once the Cel-Fi WAVE Field Tool detects your QUATRA system, you will see the option to perform a DHCP reset.
Step 6. Select "DHCP Reset"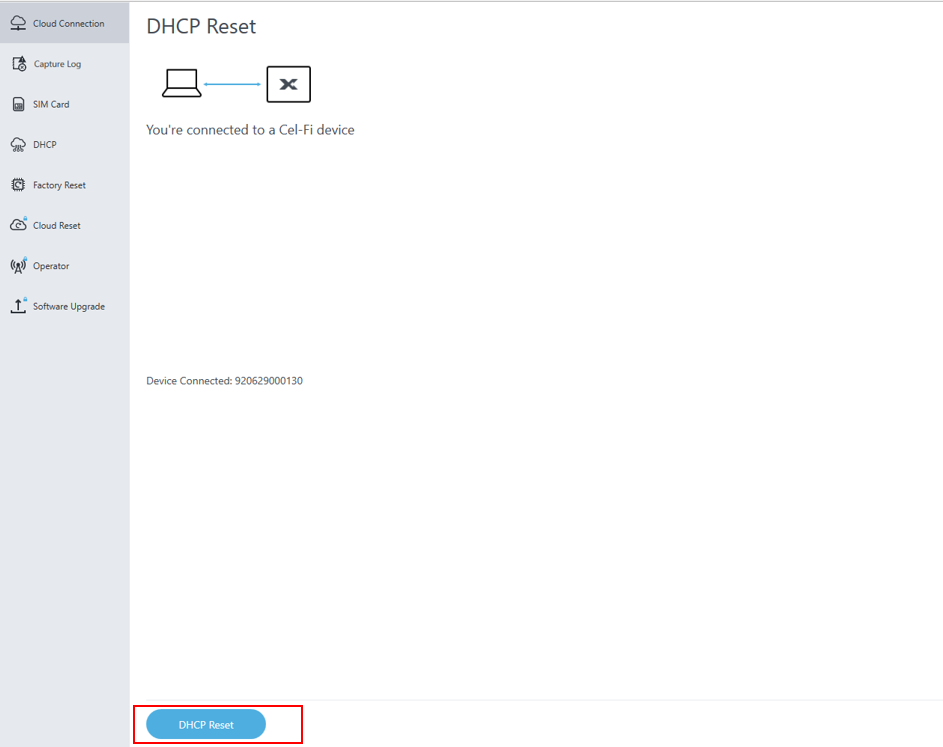 Step 7. DHCP reset is complete.