Please follow the steps below to change your Cel-Fi QUATRA 4000 SIM card APN settings.
Step 1. Download the Cel-Fi WAVE Field Tool
Step 2. Connect your QUATRA 4000 NU to your PC via the micro USB cable (port located on the right-hand side of the unit)
Step 3. Launch the Cel-Fi WAVE field Tool
Step 4. Select the SIM Card tab

Step 5. Once the Cel-Fi WAVE Field Tool detects your QUATRA NU, you will see the option to update the APN Settings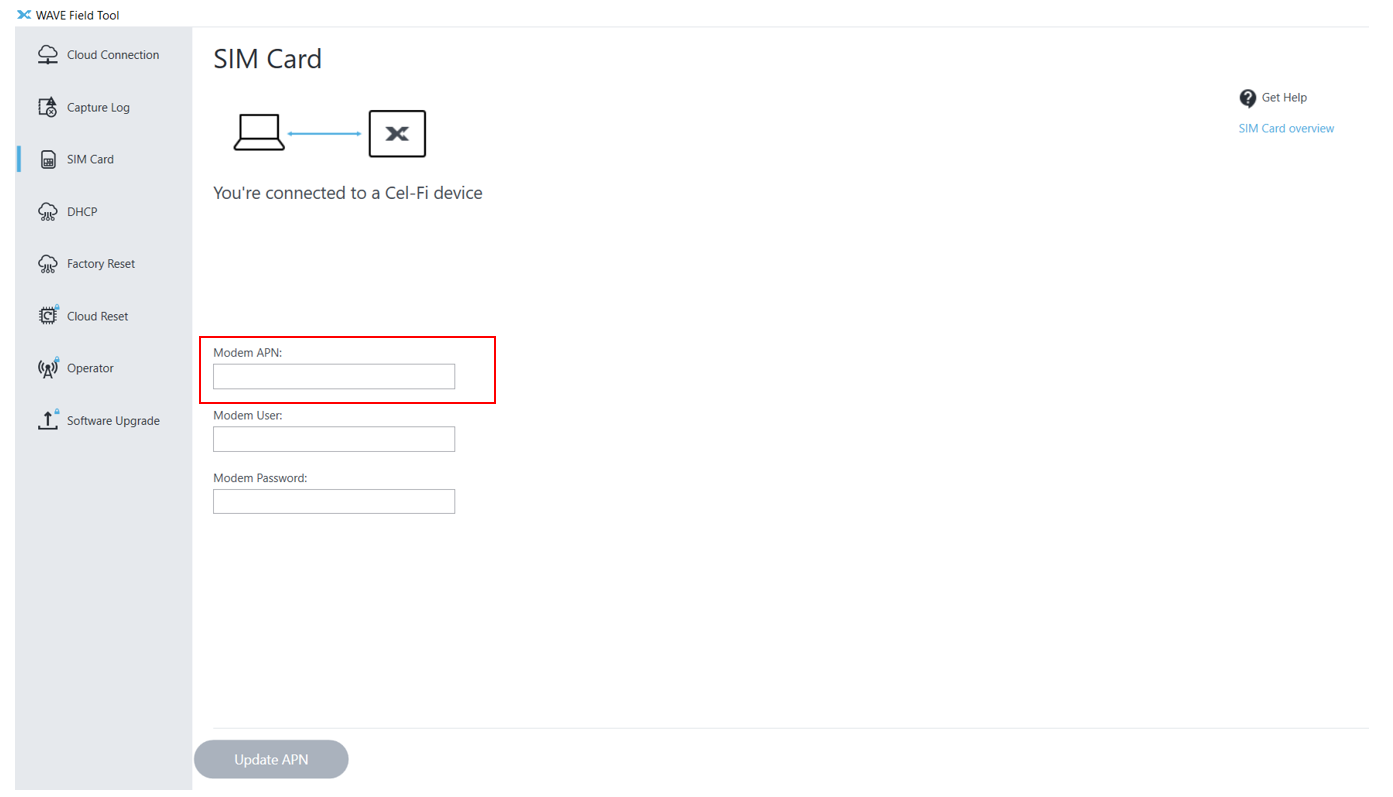 Step 6. Enter your new SIM card APN and select "Update APN".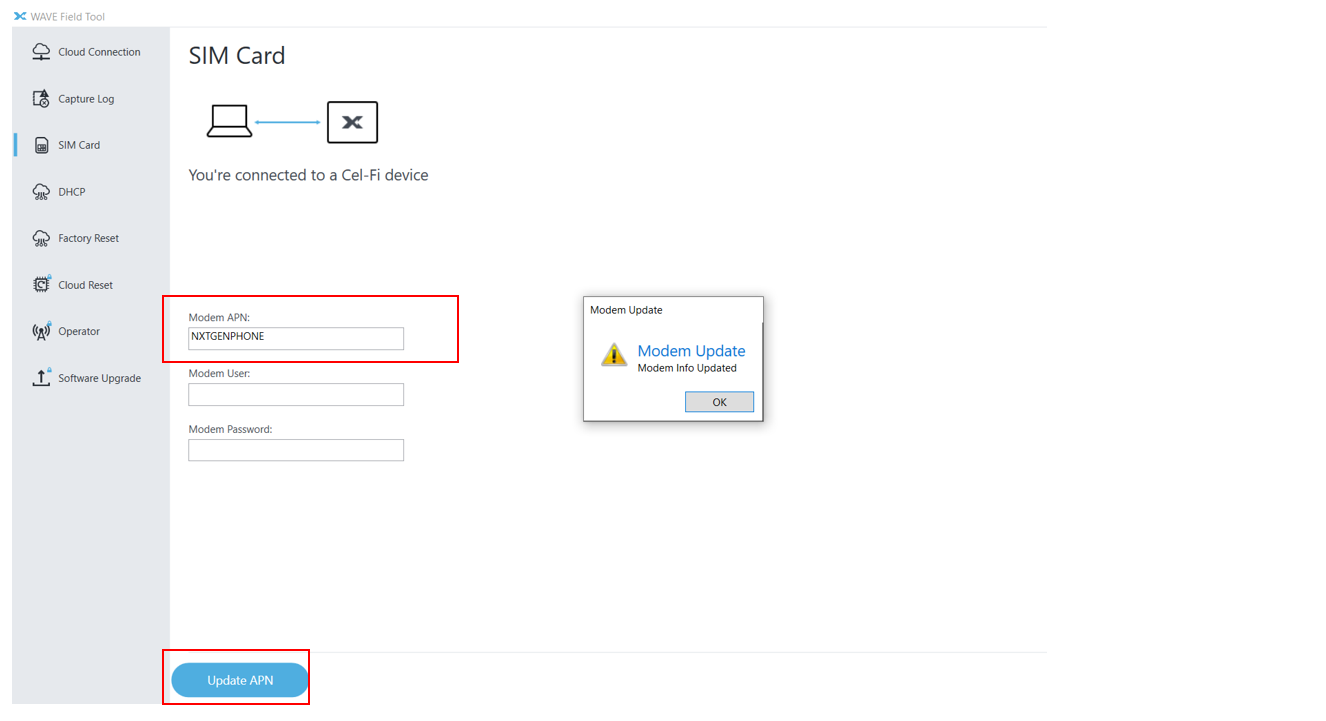 Step 7. SIM card APN update is complete.