Antenna Positioning
The Antenna Pointing feature allows you to easily optimize the direction your external antenna should be pointed. The algorithm takes into account the system gain and radio environment (including signal strength, signal quality, and pilot pollution).
This feature is designed to work with the Cel-Fi Mount, which is an indoor/outdoor mount with a proprietary 8-position dial base. This dial enables the antenna to be rotated in 45-degree increments.
Make sure the Cel-Fi COMPASS is connected to the donor antenna using the SMA to N adapter.
Click on "Antenna Positioning" in the WAVE PRO app.
Rotate your antenna to a position on the dial mount and tap the corresponding number button. You will need to test 2 or more positions to see the results.
The app will show the recommended band to use.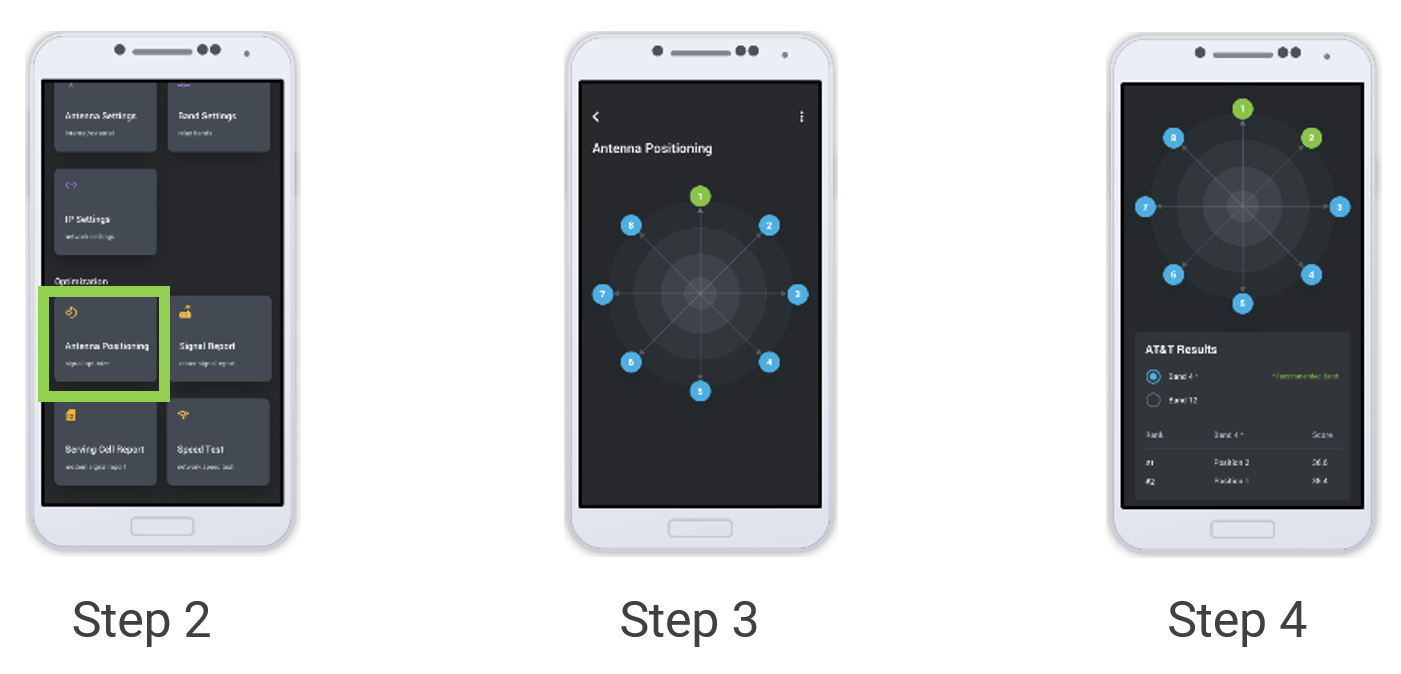 Signal Report
A full Donor Signal Report scan all channels for all operators and may take up to 20 minutes to complete
Go to the optimization section in the WAVE PRO app and click on "Full Signal Report"
Press "Start Test".button; the system will start collecting network data
Can take up to 20 minutes before the app shows network information
Note: This scan will be quicker and more accurate when you have a SIM card installed.
You can export the Signal Report by selecting the "More" icon and "Email Report". Type in your email address and results will be sent as a text attachment.
Speed Test
This feature tests the speed of the current Network Carrier of the SIM card inserted into the Cel-Fi COMPASS.
In the WAVE PRO app, go to the "Optimization" section and press the "Speed Test" button.
Click on "Start," and The Cel-Fi COMPASS will gather data for several minutes and display the results below.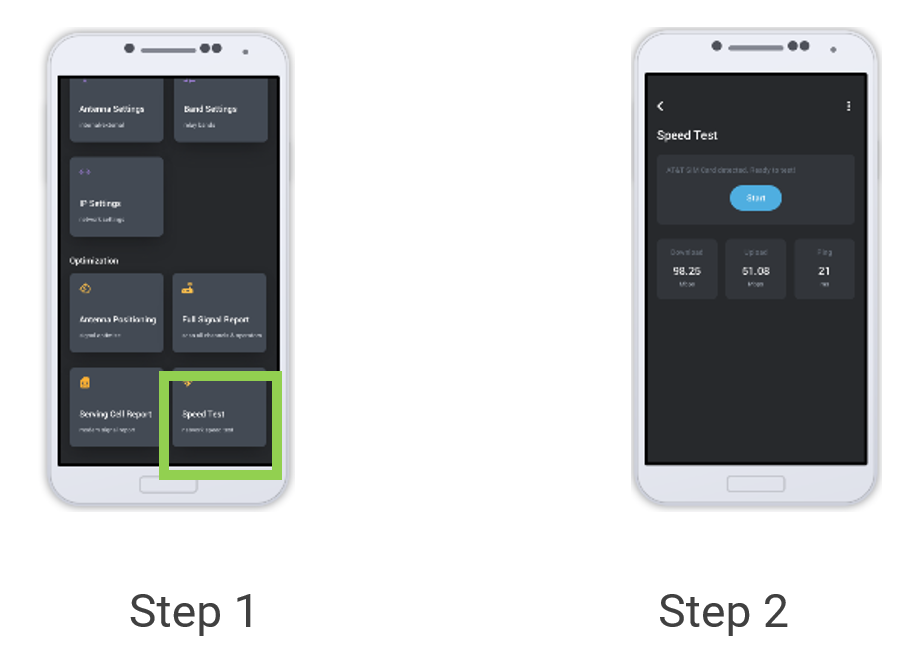 Serving Cell Report
The Serving Cell Report is a live reading of the current Network Carrier of the SIM card inserted into the Cel-Fi COMPASS. The data will constantly refresh while on the page.
Serving Cell Report