Numbers 0-6
When you have a display of 0, 1, 2, 3, 4, 5, or 6 your Cel-Fi Duo system has established a connection but is not working to the fullest ability.
Try this… move your units further apart. If you have a particular spot in your home that you want coverage more than others try installing your Cel-Fi system in reverse. Put your Coverage Unit where you need coverage the most then place your Network Unit at the furthest location where you can get at least 1 bar of service.
If you cannot get your systems further apart, and you have the coverage you need, a higher number is not always possible or necessary.
When you have a solid "0" zero display you may also see a flashing green power indicator. This display indicates that your Network Unit and Coverage Unit are "Too Close" together. Try moving the units further apart, starting with the Coverage Unit.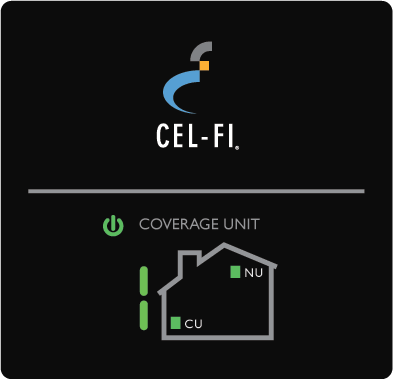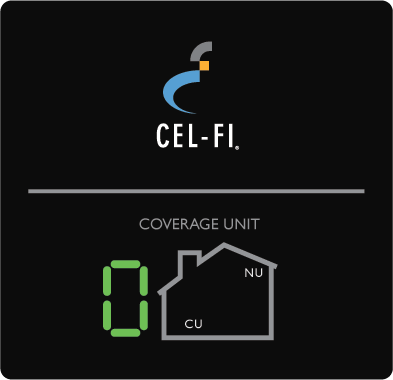 Still no bars on your mobile device?
**Network Unit (NU) is also known as the Window Unit (WU).**